Get Downloadable
Workouts in Softcover Book


















































































































How do you handle the cold water at BUD/S?
Check out Stew Smith on

Fight Science - Special Ops
Need Motivation? Accountability? More Ideas on Training?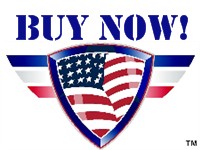 Check out the Man-Maker Trilogy!
Buy all three - save $12
Sale Price $39.95
Click Books for links to stores. Only pre-orders for Tactical Fitness - out later this year (Nov/Dec)
#1:

Navy SEAL Weight Training book

is the answer to how to add weights to the Complete Guide to Navy SEAL Fitness Workout (12 weeks to BUDS). It is a combination of weights, calisthenics, running, rucking, and swimming.
#2:

The Complete Guide to Navy SEAL FItness

- Stew Smith's first book focusing on high repetition calisthenics, running, and swimming. All you need is a pullup bar, a place to swim, and some running shoes and you are good to go. Classic butt kicking calisthenics workouts!
#3:

Tactical Fitness

is a 24+ week workout plan that prepares you for the Tactical Fitness Test I developed - Called the Dirty Dozen. It includes lifting, calisthenics, running, swimming, rucking, and the use of gear to add to your tactical workouts like tires, ropes, logs, TRX, etc. AND if you do not have that type of gear - how you can simulate it in the gym.
Stew Smith Fitness PT Test APPs
j

About Stew Smith Fitness

Stew Smith is a former Navy SEAL and fitness author certified as a Strength and Conditioning Specialist (CSCS) with the National Strength and Conditioning Association. If you are interested in starting a workout program to create a healthy lifestyle - check out the StewSmith.com
Fitness Store
. To contact Stew with your comments and questions, e-mail him.